Wuque Studio
Alumizu Keycap
Designed by Rensuya, Alumizu Keycap is made with our favourite Mizu elements in different kittings so that you can pick the ones you need without buying a big kit.

Kittings

Base Kit, Num Pad Kit,TKL Kit , Mod Extension Kit, Accent Kit, Novelties, Spacebar Kit , 40s Kit, Blank Kit, WS Special Kit.
Keycaps' manufacturing
We use CNC engraving and double anodization treatment to ensure the keycaps come out decently and long-lasting.
GB Time: June 2nd -June 20th สั่งได้ตั้งแต่ 2-20 มิถุนายน 2565

Estimated Delivery: December 2022 to Vendors ระยะเวลาจัดส่ง โดยประมาณ จัดส่งออกจากโรงงานช่วง ธันวาคม ถึงไทยช่วง 15-20 ธันวาคม 2565
** สินค้าพรีออเดอร์ group buy. ไม่สามารถยกยกเลิกได้ทุกกรณีหลังจากสั่งสินค้าแล้ว **


Packaging

Keycap Pricing (THB)

Base Kit 12,990.-

Num Pad Kit 3,090.-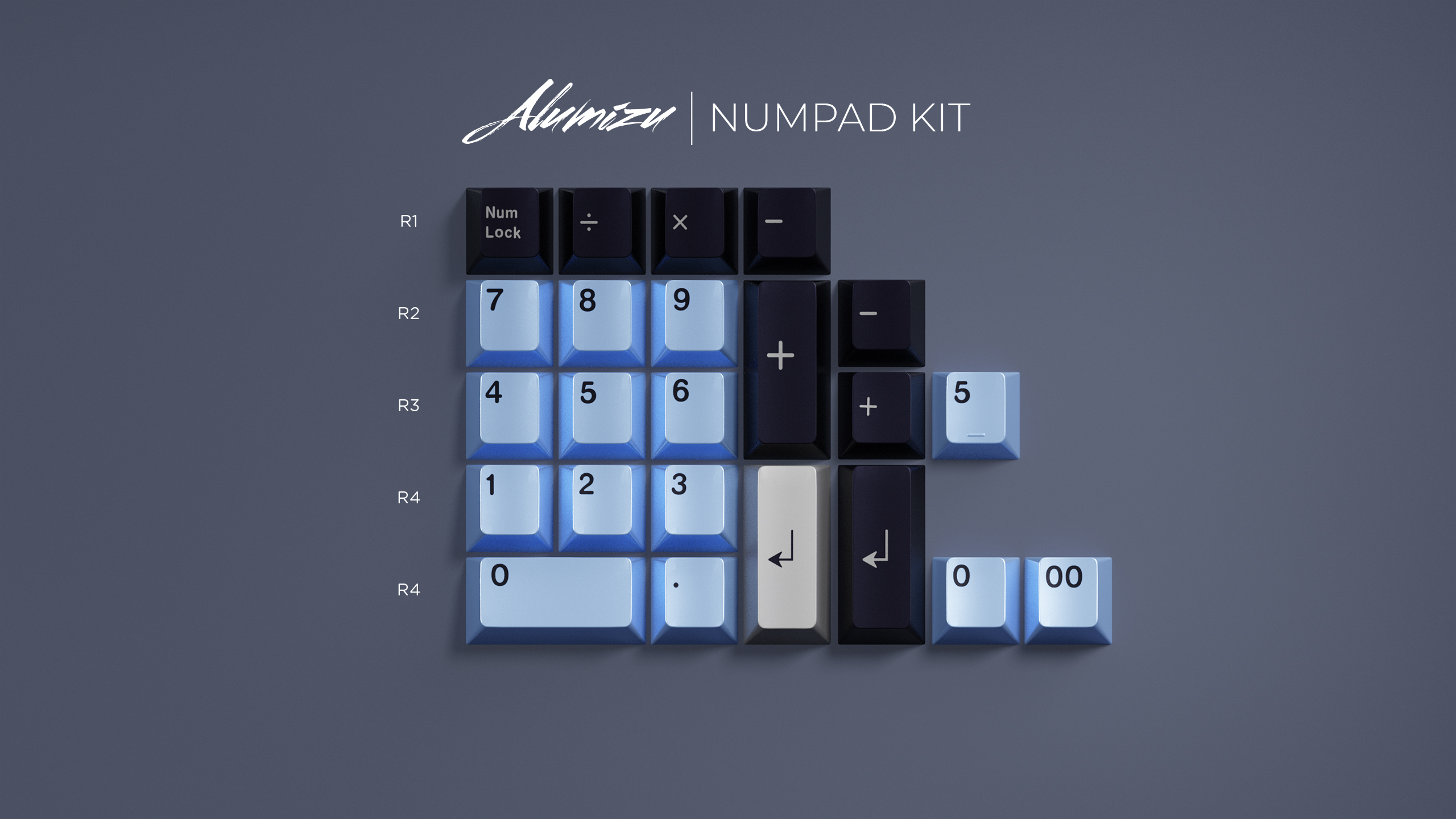 TKL Kit 2,990.-


Mod Extension Kit 2,990.-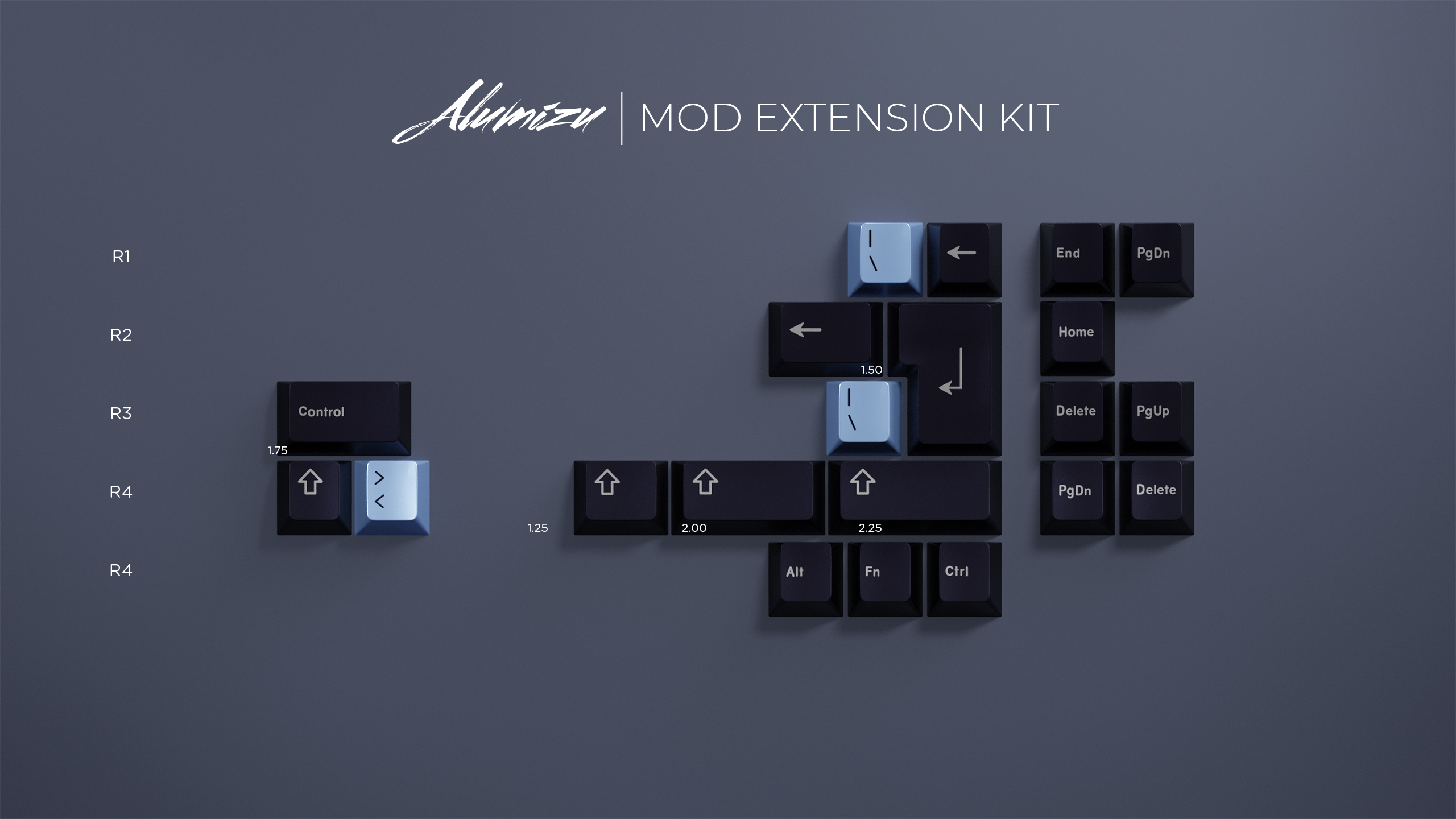 Accent Kit 1,590.-


Novelties US$79


Spacebar Kit 1,890.-


40s Kit 3,890.-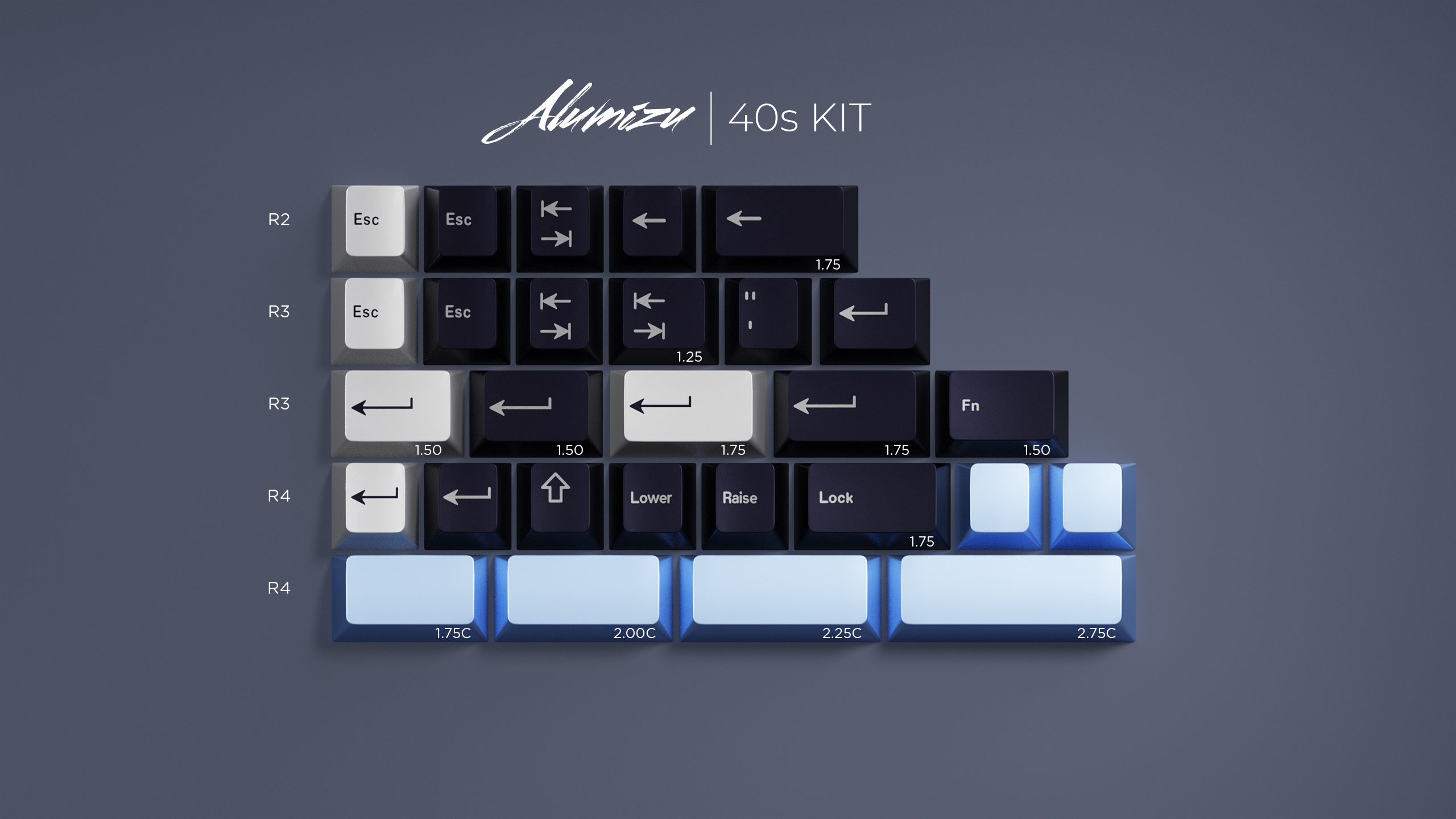 Blank Kit 1,790.-


WS Special Kit 1,390.-


WS Alumizu Keycap and Aurora x Mizu AE
Quality Guide


Disclaimer


1. Please note that this is a group buy. Estimates are our best guesses, they're not guaranteed. Delays and setbacks may occur. DO NOT PURCHASE if you do not agree with the terms and conditions.

2. No cancellations and refunds after placing an order.

3. Your payment method will be charged as soon as you place the order.

4. There will be no order combinations after order is placed.